Home of award-winning spice blends and Maui-grown specialty products by Maui Chef: Kevin W. Carlson
A family business on Maui since 1991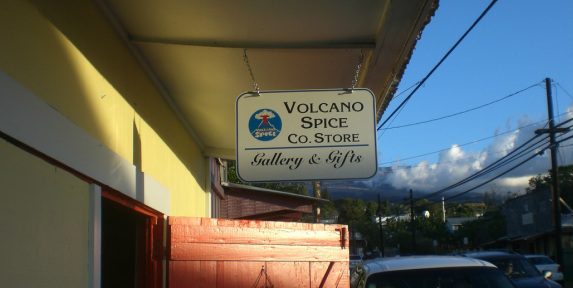 Aloha and welcome...

If you need assistance,
Please call our Maui store,
12-noon to 4 pm (HST)


VOLCANO SPICE CO. STORE
3621 Baldwin ave. Suite 2
Makawao, HI 96768
phone - fax: (808) 572-7729
chefkev@volcanospicecompany.com
store hours: 11-5 Mon.-Sat.
closed Sundays



ChefKev offers 12 exciting gourmet seasonings for everyone who loves to cook... These truly unique Original Volcano Spice blends will enhance yet not overpower the natural flavor of your favorite foods. Excellent for any cooking style; they may be applied as rubs before cooking, and/or added during cooking. Use them as a table spice for yet another layer of flavor. Consider the suggestions provided on each label and enjoy: An "Eruption of Flavors" Kevin has added many exciting Gourmet products to the Volcano Spice line and you can check them all out now @ "THE STORE"...MAHALO!!

---